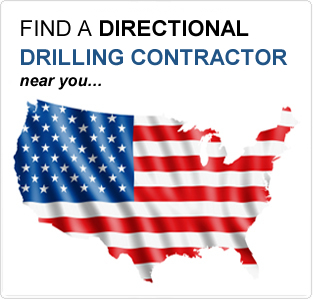 Directional Drilling Technology The smart choice for running new utlity, sewer, electric, water and gas lines

Smart "No Dig" Technology No dig means no disruption to roads, landscapes, or structures.

Economical and Efficient Faster.Economical.Environmentally Friendly

Find Qualified Contractors Locate qualified directional drilling contractors in your local city.
Click on a state below to find a Contractor in your city
Are You A Certified Drilling Contractor? - Email Us and let us know if you would like to be listed on this website.